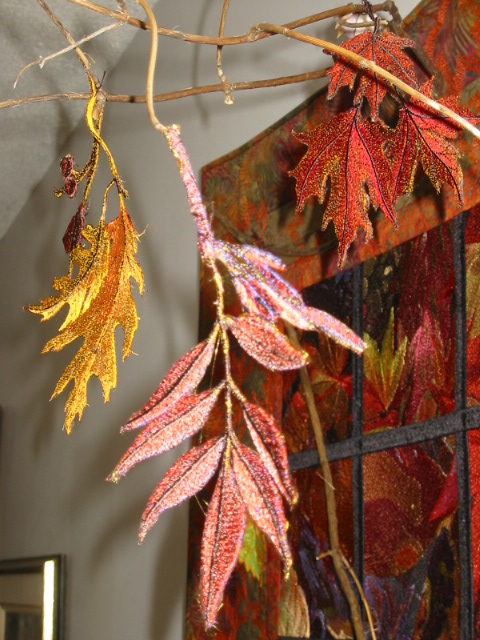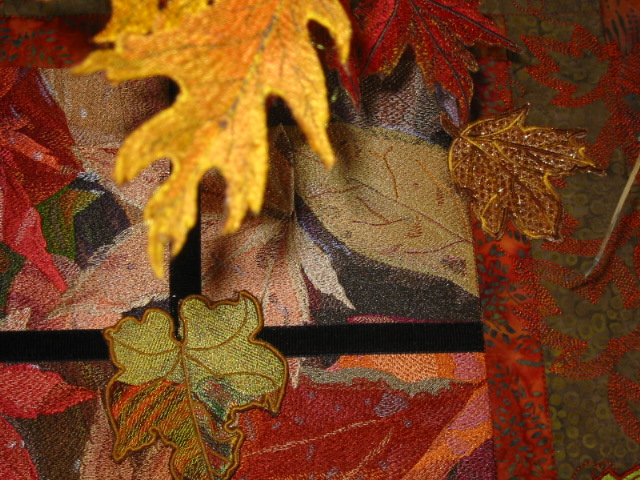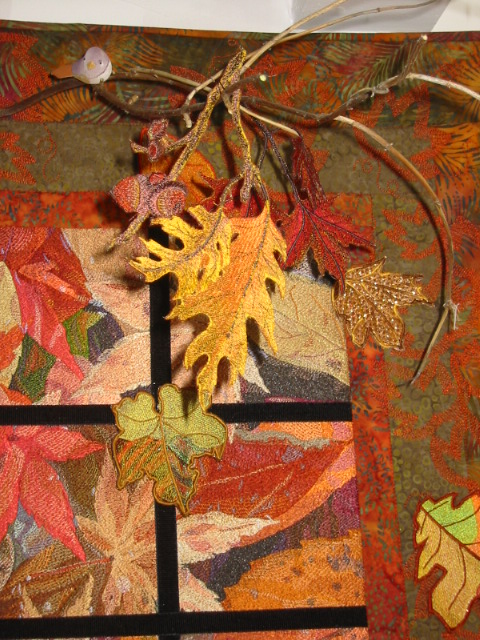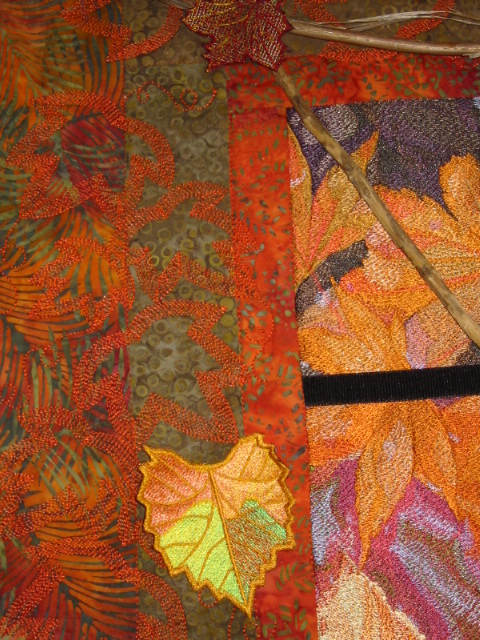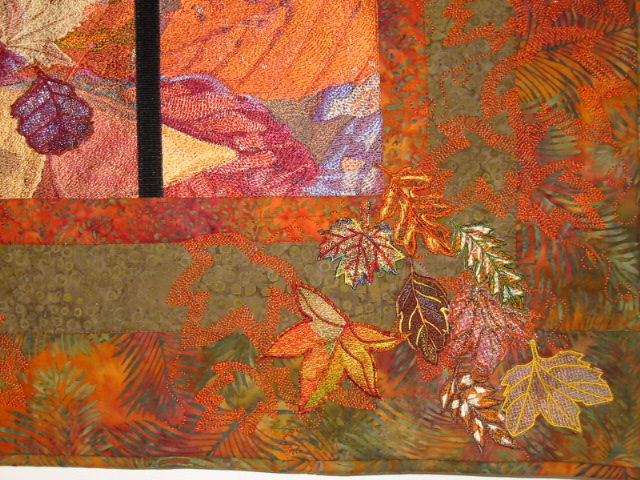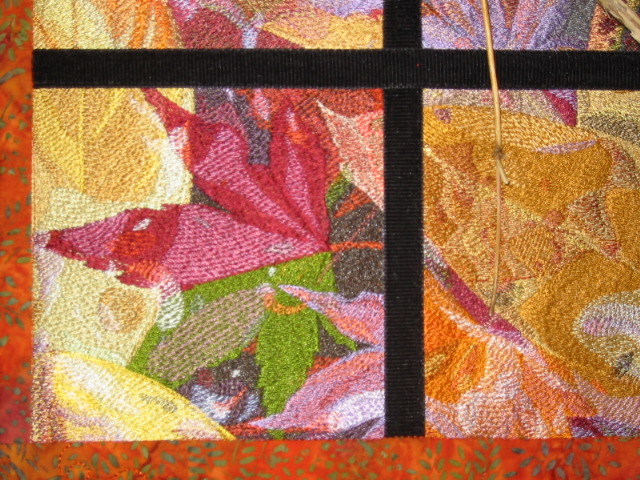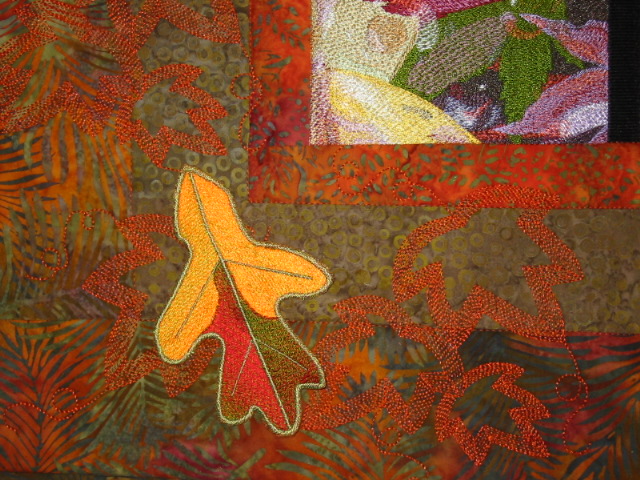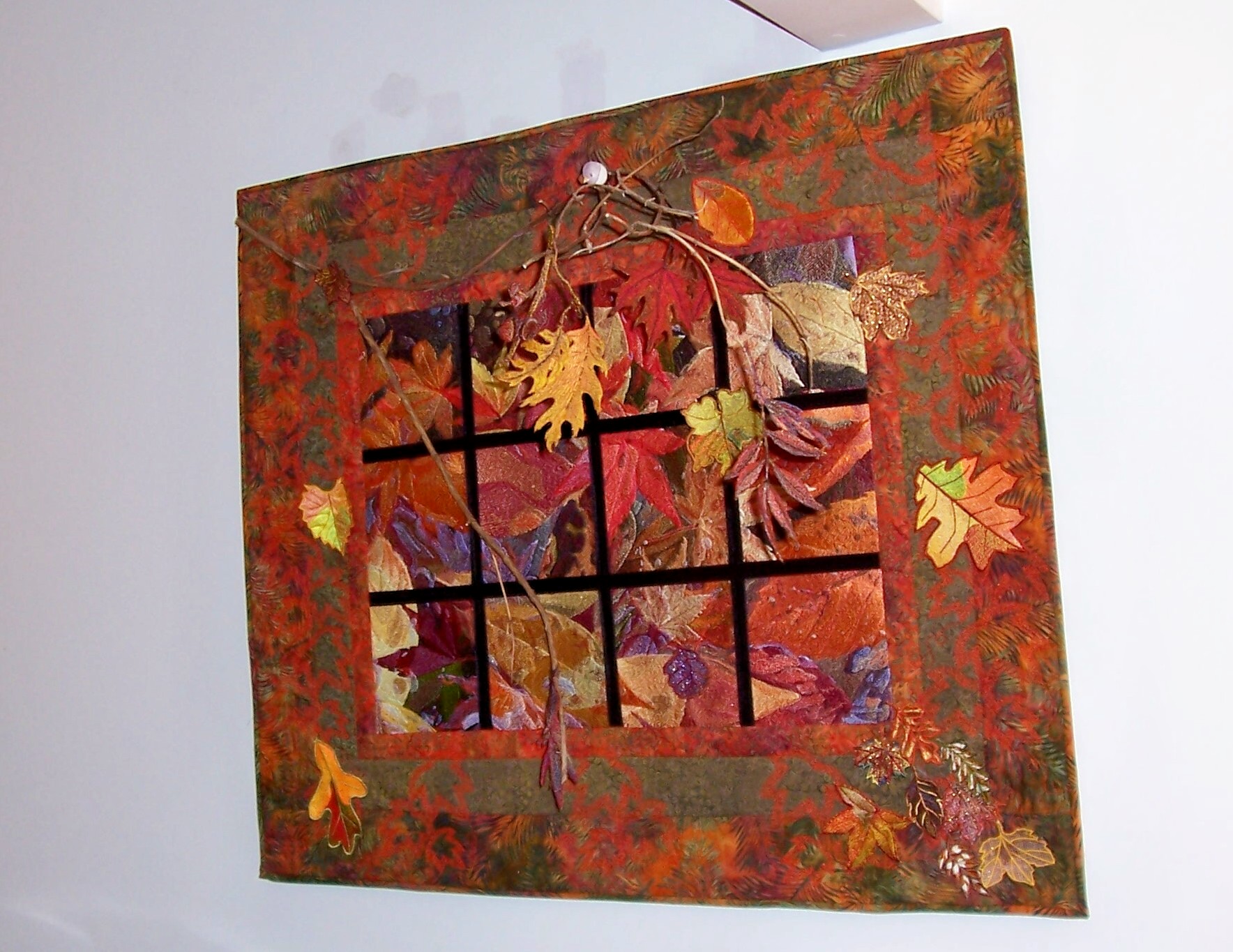 The design is BFC Creations' Autumn Fantasy. Each square was embroidered separately on my Brother ULT 2003 embroidery machine, and then sewn together on my Pfaff 7570.
Everything on this Wall Hanging is fabric except the Branch and Bird. This was my first attempt at making a 3D Art Wallhanging.
The leaves that are hanging and scattered over the Hanging are from my "design stash". They were all done using the same technique, but with various fabrics (organza, lame, metallic), and embroidery threads (rayon, polyester, and metallic). The fabric was sandwiched between layers of water soluble stabilizer and then the leaves were embroidered. The excess fabric and stabilizer was cut off using a wood burning tool. The now freestanding leaves were soaked to remove the water soluble stabilizer. Finally they were steam pressed. I hung them from the branch using thread, or tacked them on the wall hanging.

The embroidered designs on the sashing are from Husqvarna set "Simply Stunning" that I edited on my Embird software.

Instead of batting, I used 'FlexiFirm' to ensure the quilt did not 'sag' with extended hanging.